The current oil spill which is spreading across the Gulf of Mexico has already been an enormous environmental and
social tragedy
, with the most recent news declaring that the spill is now
five times larger than originally believed
.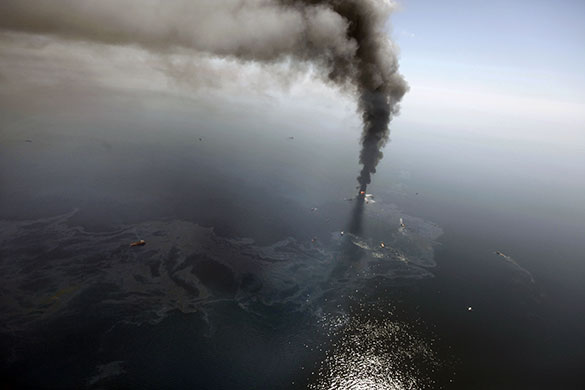 The Guardian has a slideshow
which gives a good visual representation of the damage that is currently underway.
As with most oil spills, environmentalists are mostly concerned about the surrounding wildlife that will be impacted by the damage. As this spill is very near the
Breton National Wildlife Reserve
, a number of wildlife are at risk. The
New York Times have set up a map
outlining the various birds and marine animals who are threatened by the spill.
This tragic oil spill definitely displays all the costs, including the social and environmental, that are associated with our current reliance on oil.